Introduction
The Consortium of National Law Universities (NLUs) has recently declared that the Common Law Admission Test (CLAT) 2024 will take place on December 3, 2023. CLAT 2024 , in an offline format, according to the announcement. Only one CLAT 2024 event will be held per year. On the official website, the CLAT application form 2024 is now available and student can fill it online now. Over 127 exam locations will host the CLAT 2024 exam nationwide. The CLAT exam will include 150 questions in total, and candidates will have two hours to finish it.
| | |
| --- | --- |
| Full Exam Name | Common Law Admission Test |
| Short Exam Name | CLAT |
| Conducting Body | Consortium of NLUs |
| Frequency of Conduct | Once a year |
| Exam Level | National Level Exam |
| Languages | English |
| Mode of Application | Online |
| Mode of Exam | Offline |
| Mode of Counselling | Online |
| Participating Universities | 22 |
| Exam Duration | 2 Hours |
| Number of Seats | 2801 Seats |
Criteria for Eligibility in CLAT 2024
Candidates must meet the eligibility requirements set forth by the Consortium of National Law Universities in order to be eligible to participate in CLAT 2024. Candidates should be eligible for the programme they have chosen because CLAT is held for both UG and PG law programmes. The specifications of the CLAT eligibility requirements are as follows.
UG CLAT eligibility requirements for 2024
Candidates must have graduated from a recognised board or institution with a grade point average of at least 45% (40% for SC and ST students).
The exam is open to applicants who will sit for the Class 12th board exams in April or May 2024. However, these pupils will only be admitted if they meet the necessary qualifying requirements.
List of the 22 participating National Law Universities (NLUs) in CLAT, along with their website links:
Importance of CLAT 2024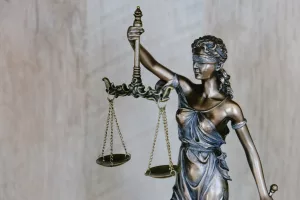 The announcement of the CLAT 2024 date is of great importance to students aspiring to pursue a law degree. CLAT serves as the gateway to admission in India's 22 NLUs and is widely regarded as an indicator of a student's aptitude for law.
Preparing for CLAT 2024
If you're planning to appear for CLAT 2024, there are crucial steps you need to take to prepare effectively.
Understanding the CLAT Syllabus
Firstly, familiarize yourself with the CLAT syllabus, which encompasses various subjects such as English, Logical Reasoning, General Knowledge, and Legal Aptitude. Access the official website of the NLUs to find the detailed syllabus.
Preparation Methods for CLAT
Once you're acquainted with the syllabus, it's time to start your exam preparation. There are multiple approaches to get ready for CLAT.
Additional Tips for CLAT Preparation
To enhance your CLAT preparation, consider the following additional tips:
Initiate Early Preparation- Given the competitive nature of CLAT, it's crucial to begin your preparation well in advance.
Develop a Study Plan- Create a well-structured study plan outlining what topics you need to cover and when to study them.
Take Practice Tests- Regularly take practice tests to evaluate your progress and identify areas that require improvement.
Prioritize Sleep- Sufficient sleep is vital for optimal performance during the exam.
Maintain a Healthy Breakfast- Consuming a nutritious breakfast provides the energy necessary to focus effectively during the exam.
Stay Composed – It's crucial to remain calm on the exam day
Best CLAT Coaching
If you are seeking coaching to prepare for the CLAT 2024 exam, look no further than Surya Law Academy. Our academy can serve as your trusted and supportive guide throughout your preparation journey.
Conclusion
In conclusion, the announcement of the CLAT 2024 date is a significant milestone for students aspiring to pursue a law degree and gain admission to the prestigious National Law Universities (NLUs) in India. With the exam scheduled for December 3, 2023, it is crucial for candidates to start their preparation early and familiarize themselves with the CLAT syllabus, which covers various subjects. Whether choosing to take a CLAT coaching course or preparing independently, ample resources are available to aid in exam readiness.