The CLAT, or Common Law Admission Test, is a highly competitive exam determining entry into India's top National Law Universities. With thousands of students competing for a limited number of spots, it's no surprise that many aspiring law students turn to coaching for help. But is coaching essential for success on the CLAT, and if so, when is the best time to start?
Charting Your Course to Success
When preparing for the CLAT, think of yourself as a ship navigating a complex and ever-changing landscape. Just like a ship needs a captain and a navigational map, you need a plan and guidance to reach your destination. And for many students, that guidance comes in the form of coaching.
Finding Your Way with a Compass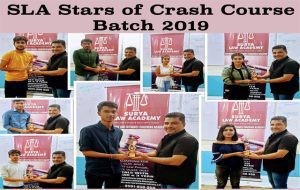 Reputed CLAT coaching centers provide students with access to experienced teachers, study materials, and practice exams, which can help them better understand the exam and improve their performance. They act as a compass, pointing students in the right direction and helping them navigate the complex and ever-changing landscape of CLAT preparation. And regarding CLAT coaching in Chandigarh, many reputed institutes offer excellent programs among them Surya Law Academy Chandigarh is rated best in Google India with 4.9 rating out of 5 by more than 450 plus reviewers.
A Lighthouse in the Dark
However, it's essential to keep in mind that coaching is not a one-size-fits-all solution. Some students can prepare for the exam independently, just like ships have radar and GPS to navigate their way in the dark. Ultimately, whether or not you choose to take coaching classes for the CLAT depends on your personal learning style, resources, and goals.
Starting Your Journey at the Right Time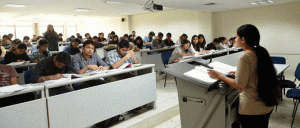 When it comes to the best time to start coaching for the CLAT, it's essential to consider your study habits, available resources, and familiarity with the material. For some students, starting coaching well in advance of the exam is the way to go. It gives them enough time to cover all the essential topics and practice the test strategies. For others, starting closer to the exam date works best. It's also worth noting that starting the CLAT preparation in class 11th can be ideal as it provides enough time for preparation.
The CLAT Coaching: A Lighthouse or a Dead End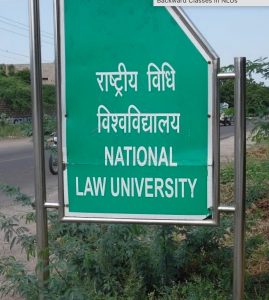 In conclusion, coaching can be a valuable asset for students preparing for the CLAT, but it's not a necessity. It's ultimately up to the individual student to determine whether or not coaching is the right choice and when the best time to start is. Just like a lighthouse guides ships safely to shore, a good coaching center can guide you to success in the CLAT. However, it's important to choose a reputable institute, and to approach coaching as one aspect of your preparation, not as a replacement for your own hard work and dedication.